Industrial packaging – Stretch Wraps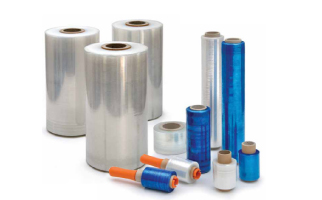 The market of Stretch wraps is constantly growing and developing as new technologies allow the production of high quality films in various sizes and thickness. Stretch wraps are used by a variety of industries and logistic warehouses in the process of storage and transportation of commodity. Sapir is constantly developing new lines of products to answer this ever-growing need in high quality wrapping solutions. Our stretch film division manufactures a variety of LLDPE 3 up to 59 multi-layer technology cast and blown stretch film in various sizes and gauges and a variety of colors.
A new range of cast and blown stretch films is produced with up to 75% PCW (Post Consumer Waste) / PCR (Post Consumer recycled) fully certified as per European standards.
Our modern production lines manufacture a variety of packaging solutions for varied needs- Stretch Films, Stretch Hood, Shrink Film, Shrink Hood, Slip Sheets, Technical Film, Silage film and our unique ECO Stretch line, which is extra thin.
All of our products are eco-friendly and 100% recyclable.