General Details
Order Enquiry
Related Products
General Details
Specific film appropriately engineered to serve the packaging needs of the flexible food industry. These products need to meet high level requirements: not only they must comply with ordinary physical properties of all other film in polyethylene, but they also must conform to extremely strict qualitative parameters in terms of flatness, slippery, and optical properties.
Another essential feature of these products is weldability, which, combined with hot-tack, guarantees a good conservation of the packaged product.
Being reinforced with other plastic support, these films get superficial wettability, which makes them even more convenient to be used by converters.
Raw materials processed to obtain these films include LDPE, LLDPE and mLLDPE, therefore it is necessary to elaborate detailed technical data sheet for each of the single products we produce.
These products are available featuring different levels of slippery: HIGH, MEDIUM, LOW.
Related Products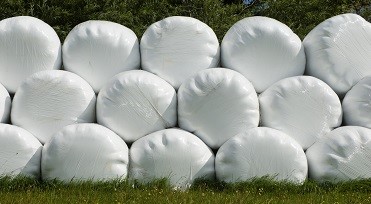 A stretch film specifically engineered to wrap hay bales, doomed to be stored in open air.