General Details
Techical Info
Order Enquiry
Related Products
General Details
Sapir's Plastic Flexi boards are extremely colorful and flexible, therefore perfect for packaging, advertising and for children's pop products such as folders and notebooks. We designed our products according to our customers' needs with great attention to details and high quality of every item.
Among our products- PP sheets in wide selection of colors, embossing and size formats including A3 and A4, folders, ring binders and more.
Main features
Material: Polypropylene
Thickness: 300-1800 µm. Tolerance: 4%
Texture: sand/gloss, sand/sand, gloss/gloss. Other texture upon request.
Minimum width: 560 mm. Tolerance: -0/+1mm
Maximum width: 800 mm. Tolerance: -0/+1mm
Length: upon request. Tolerance: -0/+2mm
Options: off line cutting, slitting and offset printing
Techical Info
| Product size | Thickness  | Min. size  | Max. size  | Colors  |
| --- | --- | --- | --- | --- |
| Upon request | 0.4-1.5 | A4 | 1.3X0.8 | Upon request |
Related Products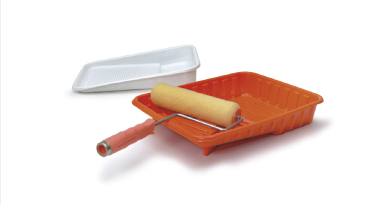 Thermo- forming department manufactures these easy to use high quality paint trays and liners.